Our recreational dance classes in Charlotte, NC are available for ages 2 through adult.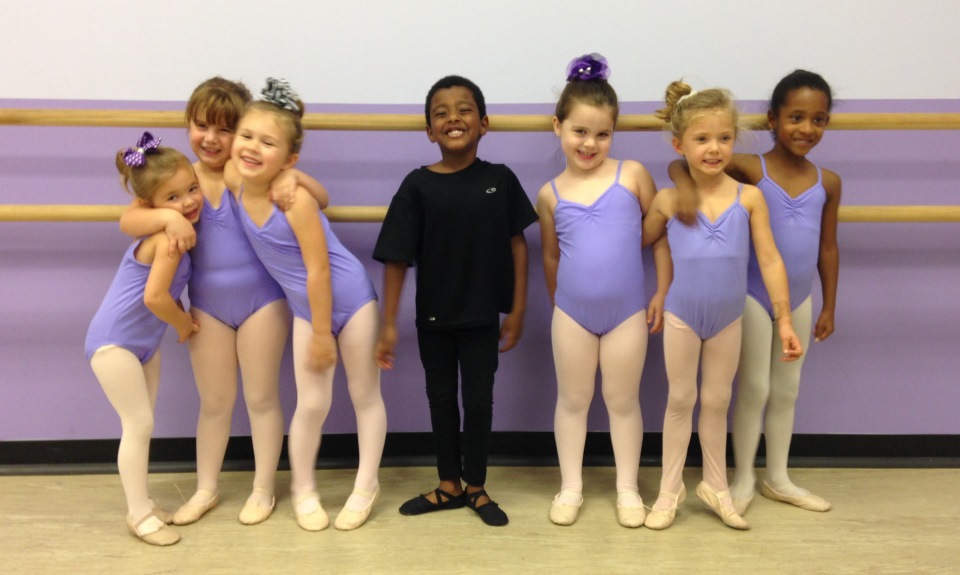 Recreational Dance Classes, Charlotte, NCWith over 100 years of combined experience in dance education, our instructors are able to demonstrate and teach a variety of recreational dance styles. Whether you want to learn ballet, tap, jazz, hip-hop, lyrical, or another type of dance, we have the class for you. Our recreational dance classes are available morning, evening, and late evening to fit a variety of busy schedules. We offer levels from beginner to advanced, so everyone will feel included as we move forward in our dance skills together.
Our goal is to provide a fun learning environment that is always family-friendly, as well as educational. We hope to build memories and friendships that will last as you study the art of dance. Our classes are always small and intimate to create the ideal learning environment. Create bonds with instructors and students as a support system while you build your dance skills. Recreational dance classes are available for ages 2 through adult, so you can choose to gain a particular knowledge or join us through the years.
Our recreational dance classes typically meet once a week throughout the season. Each year, we offer an exciting "End of the Season Recital" to showcase our dancers and their accomplishments, and all recreational dancers participate in this fun and memorable experience. Our dance academy welcomes all dancers in the Charlotte, NC, area. From toddlers to adults, this experience is one that you will want to share for many years to come. Contact us for more information, and begin learning a new, exciting dance style today!
RECREATIONAL PROGRAM INFORMATION
Our TEACHING STAFF has more than 100 years of combined experience in dance education. We choose to teach intimately sized classes, allowing effective student – teacher ratios conducive to thorough learning!
Understanding the different dance STYLES that are offered:
BALLET – The foundation for any dancer. Ballet classes teach positioning and poise to even 2 yr olds. BALLET ONLY CLASSES: After age 6, students must have prior Ballet experience.
FLOOR GYMNASTICS – We teach floor work on mats only, consisting of everything from cartwheels to aerials. Our Floor Gymnastics program is geared toward building strength, flexibility, and balance to support the dancer.
HIP HOP – Street style of dance used to incorporate rhythm and coordination. Hip Hop has grown to be such a popular form of dance in studios nationwide.
LYRICAL – An expressive style of dance incorporating ballet and jazz movements to interpret the lyrics of a song.
JAZZ – Combines ballet basics with expressive movement. Jazz can be done to upbeat music and incorporates a lot of stretch as well.
TAP – Tap is art of making sounds and rhythms with your feet to upbeat music. Tap class can be a good workout.
Check out highlights from one of our amazing dance recitals!
Class attire:
Dance classes (ages 2-8) – leotard & pink tights– leotard color will depend on class level (attire available for purchase at studio)
Dance classes (ages 9 & up) Gym – sports bra & shorts (attire available for purchase at studio), CDC t-shirt may be worn over sports bra
Hip Hop – T-shirt, shorts, sweat pants, sneakers
Shoes – list of required styles available at studio
RECREATIONAL DANCE is for fun and learning! Students will be confident and poised from dancing and taking gymnastics. Classes typically meet once a week and the Fall/Spring 2017/2018 season starts August 28, 2017. Every year we have an exciting "End of the Season Recital" to celebrate the accomplishments of all the dancers! Our 2018 Recital will be held at Ovens Auditorium in Charlotte on Friday, May 18 & Saturday, May 19! Family and friends are welcome as well.
Please contact CAROLINA DANCE CAPITAL for more information (704) 542-4998 or email us at cdc@stardanceproduction.com 12210 Copper Way, Suite 228-230, Charlotte NC 28277 ( Ballantyne Area )
An excellent, fun, and loving place
"My oldest daughter has been with CDC for 3 yrs doing recreational dance and my family couldn't be happier! She has grown so much as a dancer and loves Ms. Diana. This year she added Gymnastics as a class and is excited to be with Ms. Sam and Ms. Taylor. She loves going to classes and always looks forward to Recital day. I also have a 3 yr old who grew up seeing her sister dance and asked me to dance this year. She is eager to go to class and loves Ms. Anna! All teachers are so loving, they truly care for the children, and teach them how to be great dancers. Ms. Sue and the other staff at the front desk are very friendly and professional and are always ready to help and please the customer! The communication between the studio and families is wonderful always through e-mails, Facebook updates, or handouts. This studio is amazing and I would recommend it to anyone who wants an excellent, fun, and loving place for their child to learn and grow! We feel like a family even though my girls don't do competition. Thank You!!!!!"
★★★★★ Ana Jones
Download Recreational Enrollment Policy Info Here
Download Fall/Spring 2020-2021 Recreational Program Schedule Here
Download Summer 2020 CDC Here
Download 2020 Summer Tuition 9 Week Session Here
Download Flyers of Summer Camps 2020 Here
---
At Carolina Dance Capital, our recreational dance classes are available to students from Charlotte, Matthews, Weddington, Waxhaw, Gastonia, and Pineville, North Carolina, as well as Fort Mill and Rock Hill, South Carolina.
Similar Services We Offer: