Our jazz dance classes in Charlotte, NC combine ballet moves with expressive movement.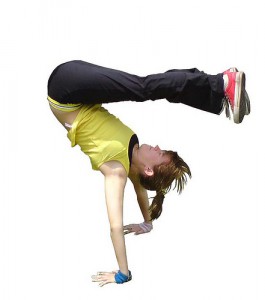 At Carolina Dance Capital in Charlotte, NC, we are pleased to offer a wide variety of dance classes to lift your spirits and strengthen your body.  If you are interested in a dance class that will improve your mood, strengthen your muscles, increase your flexibility and posture, and improve your ability to focus, jazz dance classes may be the answer.
Jazz dance classes combine ballet moves with expressive movement.  Jazz dance is done to music that is buoyant—full of catchy rhythms and lyrics, which means that it is great to lift your spirits.  The emphasis on precision and the complexity of the jazz dance steps are what set jazz dance classes apart as a great way to build lower body strength.
When you choose to enroll in jazz dance classes with us, you will know what it's like to join a "dance family."  We keep our class sizes intimate in order to provide individualized instruction.  We even have classes for every age and skill level—from the beginner to the advanced.  Our instructors have a combined total of over 100 years of dance experience, so you can be certain that you are receiving the best instruction in the dance community.
Benefits of Taking Jazz Dance Classes
At Carolina Dance Capital in Charlotte, North Carolina, we get many students for our jazz dance classes who signed up for no other reason than a love of jazz. Having passion for music is never a bad reason, but it might be helpful to learn about the many benefits that can be experienced by taking jazz dance classes, whether you do it for the recreational aspects or to advance your dance expertise.
Jazz dancing is exercise that's fun! Putting in miles on a treadmill can be insanely boring, but jazz dance classes make improving your health and physical fitness a lot of fun. In addition, you'll be working out more areas of your body than just your legs and heart. In addition to improving leg strength, you'll build core strength and develop arm strength. In addition, you'll notice improved endurance, flexibility, stamina, and coordination the longer you participate in jazz dance classes.
Enjoy a creative outlet. There is little as effective as jazz dance classes for artistic expression. By taking your emotions and insights and putting them into dance, you can experience a euphoric feeling that nothing quite compares to.
Enhance other dance styles. If you are involved in other styles of dance, such as ballet, you might want to consider cross-training with jazz dance classes, as the techniques can elevate your performance and enhance the abilities you are developing.
Don't hesitate to reach out to us if you are wondering if jazz dance classes have the benefits you are looking to gain. We are happy to go over what our dance studio has to offer and our class schedule to see if we could be the perfect fit for you.
In our state-of-the-art facility, you will find a fun, safe, family atmosphere.  We hold annual recitals to showcase your skills, along with summer camps and classes, workshops and master classes, so you can continually become better at the skills you want to hone.
If you are interested in enrolling your children in dance classes, but don't want to wait for them at the building, we have shopping, restaurants and entertainment next door.  No matter who the dance classes are for, we have an option that will fit.  If you are ready to use jazz dance classes as a way to lift your spirits, or as a way for your children to develop new talents, come in and see us today.
---
At Carolina Dance Capital, our jazz dance classes are available to students from Charlotte, Matthews, Weddington, Waxhaw, Gastonia, and Pineville, North Carolina, as well as Fort Mill and Rock Hill, South Carolina.