Our Charlotte dance studio has many beneficial features, such as two-way observation windows and true injury prevention floors.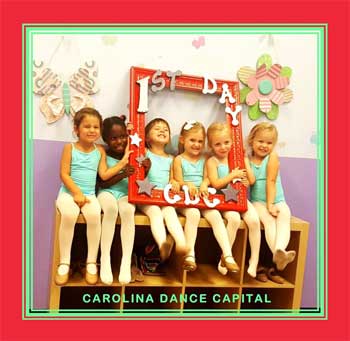 Do you want to embrace the art of dance in a fun and family-friendly atmosphere? If so, we'd love for you to come and check out what our dance studio has to offer. Dance classes offer a number of benefits for kids of all ages. When your children are younger, the movements can help with physical development through range of motion, balance, coordination, muscle strength, body awareness, and endurance. Certain patterns of movement used in various types of dance can help kids use their entire bodies to reach new levels of fitness. For young kids, cognitive development is another benefit of dance as the dancers become more aware of how to function in the world. Additionally, dance classes encourage social development as the participants take turns, understand personal space, share, work as a group, form lines, support one another, and interact with each other. These efforts can build strong relationships among dancers.

Since dancing is a primal art form, children who take dance classes can learn to express their emotions in creative ways. As students take part in different classes, they become aware of emotions in themselves and others through physical movement. Dancing offers a structured and healthy outlet for the release of natural emotions, which can boost emotional maturity and help children develop confidence.
There are several different reasons why you should enroll your child in one of the classes that our dance studio in Charlotte, North Carolina provides or participate in one yourself! Some of these reasons include:
We offer a variety of different classes. Whether you're interested in practicing ballet or your child wants to learn more about tap, jazz, or floor gymnastics, we're confident that we have the right class for your needs.
Our teachers have over 100 years of combined experience, meaning that you will get an unbeatable level of dance instruction.
We provide dance training for dancers from age 2 to adult. Even if you just want to dance for fun without competing, we'd love to see you at our studio.
Our dance studio has many beneficial features, such as two-way observation windows and true injury prevention floors. Parents love to sit on the other side of the studio and watch their children as they learn new movements and perfect their dance skills.
Most importantly, we're dedicated to providing you and your child with a memorable experience. One of the ways we do this is by hosting an exciting end-of-season recital every year. During this recital, all of our dancers are able to showcase their talents and receive recognition for what they have learned and accomplished during the previous season. The recital is one of our favorite events of the year, allowing the dancers to participate, build their confidence, and take pride in what they have learned and improved upon throughout the past months.
We look forward to having you join our dance family at Carolina Dance Capital! For more information about our dance studio's schedule and available classes, give us a call today.
---
At Carolina Dance Capital, our dance studio welcomes students from Charlotte, Matthews, Weddington, Waxhaw, Gastonia, and Pineville, North Carolina, as well as Fort Mill and Rock Hill, South Carolina.
Save
Similar Services We Offer: