We offer ballet dancing classes for dancers of all ages in Charlotte, NC.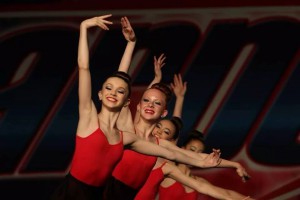 There is nothing quite like watching a beautiful ballet dancer glide across the floor in a pair of pointe shoes and a magnificent tutu. If your child wants to master the art of ballet dancing or simply reap the physical health benefits that come from incorporating this form of dance into a regular routine, we encourage you to come and visit us at Carolina Dance Capital.
At our dance studio, we offer ballet dancing classes for dancers of all ages. Whether you are an adult who wants to experience this classic form of dance or want to introduce your young daughter to the art of ballet, we are confident that we have a class to meet your specific needs.
Regardless of your age or skill level, ballet dancing can help you improve your balance as well as your spatial and kinesthetic awareness. It can also improve your flexibility, help you build strength, and enhance your endurance. Not only does taking a ballet class improve your physical health, but it is also associated with many social benefits. When you or your child takes a ballet class at our studio, you'll all be able to make friends with those who love ballet and will support you as you come to our studio to dance.
At Carolina Dance Capital in Charlotte, North Carolina, we're committed to maintaining a fun and family friendly environment for all of our dancers. If you want to sign up for a ballet class at our studio, please contact us today to receive more information about our class schedule.
---
Ballet Dancing in Matthews, NC
Ballet Dancing in Weddington, NC
Ballet Dancing in  Fort Mill, NC