We also offer recreational dance classes at our facilities.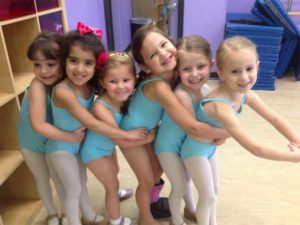 At Carolina Dance Capital, we take our responsibilities of teaching dance very seriously. Our studios and competitive teams have won national awards, and we are so proud of everything that we have to offer. Each staff member is carefully selected because we want to provide our students with incredible learning opportunities. Although we have prestige and are known as a competitive dance school, we also want our students to learn to love dance and to have fun dancing. We want that to be the priority, and we also offer recreational dance classes for those who are not interested in the competitive programs.
Recreational dance classes are just as regimented and teach the same skills but also allow the students a chance to participate in something that they love without feeling pressured to compete. Some children and parents love being able to participate in dance competitions, and others prefer keeping it light hearted. We are happy that we're able to offer whatever is the best fit for you and your child. We want everyone to feel comfortable dancing at our studio, regardless of their interest in competing.
If you're interested in recreational dance classes for your child in the Fort Mill, South Carolina area, come check out our studio. We will share with you the many reasons why enrolling your child in our school is a great way for them to learn more about dance, and to explore their creative abilities. We look forward to meeting with you in the future and providing a place that you and your child will love to come to.
---
At Carolina Dance Capital, our recreational dance classes are available to students from Charlotte, Matthews, Weddington, Waxhaw, Gastonia, and Pineville, North Carolina, as well as Fort Mill and Rock Hill, South Carolina.
Similar Services We Offer: