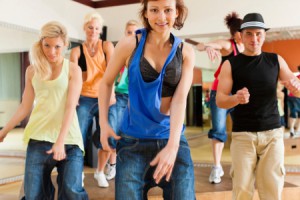 Time with the girls isn't always easy to come by. When you do finally schedule an evening out and no one has to cancel, you may be left with an odd night of the week or an early get-together before the kids go to bed. We know it can be a struggle to get your "crew" together, so why not make your special day together one for the books?
No matter what time or day you plan for, we can help you find adult dance classes that will be just the right fit. We can accommodate groups of almost all sizes, whether it's just you and your bestie or a group of gals you've stuck by through the years. Bring on the laughter as your try out something new together with one of our recreational adult dance classes.
We offer adult dance classes in a variety of styles, including ballet, tap, jazz, and ballet conditioning. These offer you the chance to learn more traditional dance styles you may have always wanted to try but never had the chance to. If you'd like to try something a little more high-energy and unique, you can try one of our belly dancing classes.
Bring on the laughter and the smiles with adult dance classes at Carolina Dance Capital. We offer a warm and inviting atmosphere that will have you and your best gal pals feeling welcome from the moment you step through our front door. Our instructors are great at helping you learn new skills while also acknowledging the ones you already have – and never even knew it!
Join us for a night to remember on your next girl's night out. We offer morning, early afternoon, and late evening classes to make planning easy.