Our dance academy comes with many different advantages for both adults and children.
Learning to dance doesn't mean that you have to be surrounded by prima ballerinas! In fact, here at Carolina Dance Capital, you will find that our dance academy style and mission are very different from other dance studios in the area. Not only will our dance academy allow you to hone your skills at a level where you feel comfortable, but have other advantages as well, such as: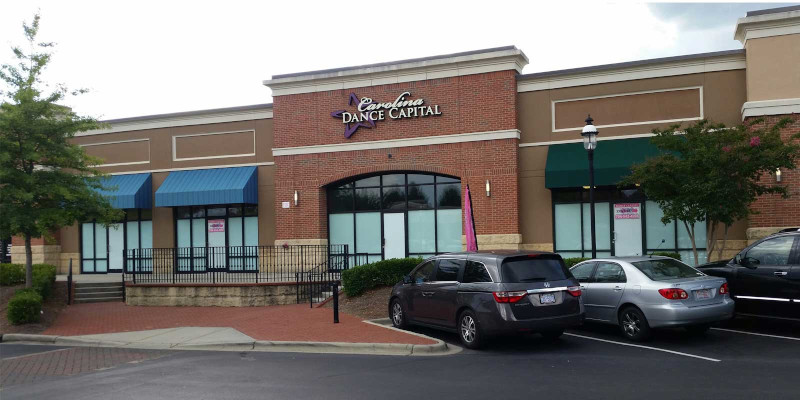 Variety of classes- There aren't too many dance academies that have multiple areas of focus, but that's what we do here at Carolina Dance Capital! We want you or your child to be able to find their favorite type of dance and turn that love of movement and activity into something you enjoy for your lifetime.
Expert training- For those serious about progressing in a type of dance, we have advanced classes that will help you fine-tune your movements and improve your skillset. Our beginner classes also benefit from our expert training as our instructors come with over 100 years of combined experience.
Small, comfortable class sizes- Our small class sizes help even the shyest of us all feel comfortable while also providing opportunity for individualized instruction. We encourage confidence, friendliness and comfort in our dance academy so that everyone can perform while feeling self-assured.
Enjoyment in education- Along with teaching your or your child the foundational movements, our dance academy also teaches enjoyment and love of dance.
If you are in the Fort Mill, South Carolina area and are looking for a dance academy, we would love to show you ours here at Carolina Dance Capital. Come take a tour with us today and learn more about our classes!
---
At Carolina Dance Capital, our dance academy welcomes students from Charlotte, Matthews, Weddington, Waxhaw, Gastonia, and Pineville, North Carolina, as well as Fort Mill and Rock Hill, South Carolina.