Our child dance studio helps children of all ages and stages develop and hone their skills.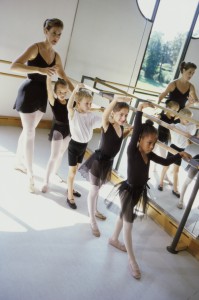 When you have a child who enjoys moving and dancing, it can be difficult to find a child dance studio that isn't going to pigeonhole them into one specific type of dance too soon. Even if they show a talent for ballet or jazz, you might want them to try out tap and other classes before they commit to one certain type of dance. Here at Carolina Dance Capital, we strongly believe that childhood is a time for fun and exploration, especially when it comes to dancing! If you are looking for a child dance studio that puts the needs and wants of your individual child first, you need our child dance studio here at Carolina Dance Capital.
In the Fort Mill, South Carolina area, you are likely going to find many studios that are willing to teach your children about dance. However, at our child dance studio, you can feel confident in your child's dance experimentation. Because our instructors are skilled and experienced, we can ensure that your child will learn the foundational movements in all different types of dance styles so that they can advance comfortably in a certain style if they choose to narrow their choices in the future.
We offer classes to little dancers starting as young as age two, but we also have classes for older beginners as well! It's never too late to start learning how to dance and move with our child dance studio at Carolina Dance Capital. Learn more about what we offer for your child today!
---
At Carolina Dance Capital, our child dance studio welcomes students from Charlotte, Matthews, Weddington, Waxhaw, Gastonia, and Pineville, North Carolina, as well as Fort Mill and Rock Hill, South Carolina.