Ballet dance lessons provide opportunities to teach balance and poise in Matthews, NC.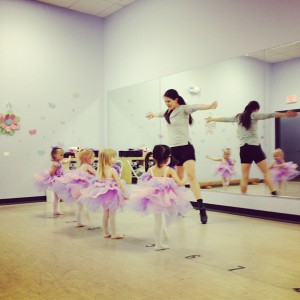 Are you looking for a good introductory dance class for your child? Have you considered placing them in dance lessons but aren't sure where to begin? Ballet dance lessons can be the first step in helping your child achieve their goals and teaching them a disciplined approach to learning. At Carolina Dance Capital, ballet dance lessons begin at age 5. This is the perfect time to introduce your child to dance and give them opportunities to shine.
We offer classes at various levels, depending up on age and ability, but we also offer introductory options if you aren't sure what classes may be right for you. Come visit us for a peek at our ongoing ballet dance lessons or sign up for one of our summer sessions to find out if this will be a good fit for your child. Ballet is considered an important form of dance from a technical aspect, and it also teaches your child discipline and responsibility. This is the perfect opportunity to allow your child to set goals, work towards achievements, and make new friends along the way.
At Carolina Dance Capital, our team has over 100 years of combined dance experience, and we know you will find the perfect educational setting for you or your child to learn the art of dance. Even for very young children, introductory ballet dance lessons provide opportunities to teach balance and poise. We have intimate class sizes that allow each student individual attention, and we offer end-of-season recitals so your child can show what they have learned.
If you are in Matthews, NC, contact us at Carolina Dance Capital to learn more about the classes we offer or to schedule a visit. We would love to help your child shine!
---
At Carolina Dance Capital, our ballet dance lessons are available to students from Charlotte, Matthews, Weddington, Waxhaw, Gastonia, and Pineville, North Carolina, as well as Fort Mill and Rock Hill, South Carolina.