We offer a variety of fun and encouraging adult dance classes, perfect for people of all ages in Weddington.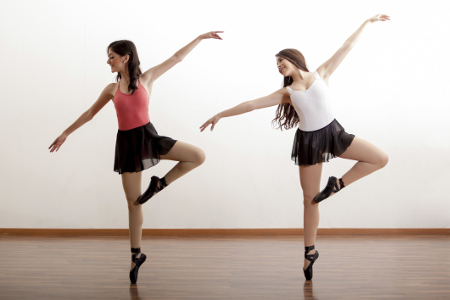 Are you looking for a fun way to get exercise without going to the gym? Have you always loved dance, and you want to get back in the swing of things? At Carolina Dance Capital, we believe that people of all ages should have the opportunity to practice and enjoy dancing, and that is why we offer a variety of fun and encouraging adult dance classes.
Taking adult dance classes offers a number of benefits, including getting a great workout without thinking about it. You may also find that you have improved coordination and stability, as well as greater strength as you progress through a class.
At Carolina Dance Capital, our adult dance classes include ballet, tap, jazz and ballet barre/conditioning. Each of these classes allows you to improve your skills in a challenging environment. We take all levels from beginners to advanced, and our highly qualified instructors will ensure that you get personalized attention during each class. Just because you are in adult dance classes doesn't mean you aren't young at heart, and we will help you achieve your goals of gliding, tapping, and ritzing to your heart's content.
Don't hang up your dancing shoes! If you are in Weddington, North Carolina and are looking for adult dance classes nearby, stop in or give us a call at Carolina Dance Capital today to learn more. We have a state-of-the-art facility and a fun environment where you can be free to dance like no one is watching. We look forward to seeing you soon!
---
Adult Dance Classes in Charlotte, NC
Adult Dance Classes in Matthews, NC
Adult Dance Classes in Fort Mill, NC