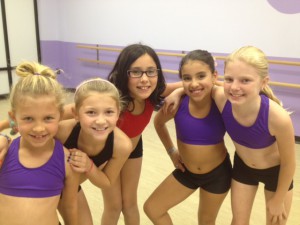 Do you have a child who loves to dance?  If you are looking for a low-pressure environment where your child can develop the love of dancing and benefit from high-quality instruction, recreational dance classes are the answer.  We have a wonderful program with inspired teachers, and we welcome recreational dancers of all ages and experience levels to our studio.  We want our students to feel like they are family.  Wouldn't it be nice to be familiar with your dance instructors because you have known them all your life?  Your child can experience that here with us.
The LIVESTRONG Foundation published a post about the benefits that dance can bring to children.  By taking dance classes, your child may:
Improve physical health
Increase social skills
Appreciate the arts
Achieve academically
Grow in confidence
Our recreational dance classes are offered in ballet, jazz, tap, hip hop, and lyrical.  We also offer recreational floor gymnastics.  Come experience the joy of movement without the stress of competition.  Sign up for recreational dance classes today!