Our jazz dance studio has classes for both adults and children in many skill levels.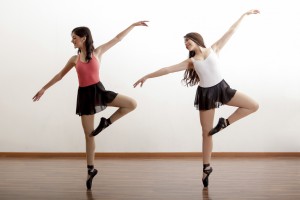 When people think of taking dance classes, many of us immediately think of a ballet class or maybe even tap. You might be surprised to learn that here at Carolina Dance Capital, we offer a huge variety of dance classes available for children and some for adults as well, including jazz dance! Jazz is incredibly popular among many different people at all ages and stages of life, and when you come to our jazz dance studio, you will love the ability to start where you feel most comfortable.
Because we teach a variety of jazz dance classes and skill levels at our jazz dance studio, you are able to start as a fresh beginner or reinvigorate the skills you had when you danced at a younger time. Our skilled instructors are here to help you fine-tune and work on your skills from the most fundamental of stages so that you can progress in a healthy and optimal manner.
Interesting Facts About Jazz
At Carolina Dance Capital, we know that our students from the Fort Mill, South Carolina area who come to our jazz dance studio do so because somewhere along the line they were introduced to jazz and fell in love with it. When you couple a love of jazz and a love of dance, you get a student who will naturally gravitate to this expressive and energetic style of dance. If you have a child interested in coming to our jazz dance studio, they might also like learning these interesting facts about jazz.
There are considerable differences from one jazz musician to another. In fact, it is by design. Each musician relishes finding their own style and sound, so much so that you can listen to the same song done by various artists and they will all sound different. It's adding a personal touch and creating something fresh and exciting that makes jazz so dynamic and interesting.
Jazz got its start in the United States early in the 20th Century with New Orleans playing a huge part in its birth. From there, jazz has spread across the globe, especially after it went from being a local and regional music development to being recorded for all to hear, starting in 1917.
Jazz is one of the few music styles that is loved by many diverse people and cultures, as well as ages. When you consider it began in a very diverse place to begin with, it makes sense that it would be so widely popular and that our jazz dance studio is one of our many popular dance style options.
Jazz is so popular that a full month each year is devoted to the appreciation of jazz –Jam Appreciation Month (JAM) is celebrated in April, and was first began in 2001 by the National Museum of American History.
Our jazz dance studio offers jazz dance classes for both adults and children, meaning that you and your child could potentially practice your jazz dance skills at home with one another! Whether you are looking into a jazz dance studio for you or for your child, our team here at Carolina Dance Capital is here to help you find the right class.
If you are in the Fort Mill, South Carolina area and are looking for a jazz dance studio that will enrich your life or the life of your child, please contact us here at Carolina Dance Capital today.
---
At Carolina Dance Capital, our jazz dance studio welcomes students from Charlotte, Matthews, Weddington, Waxhaw, Gastonia, and Pineville, North Carolina, as well as Fort Mill and Rock Hill, South Carolina.