Our jazz dance studio has classes for both adults and children in many skill levels.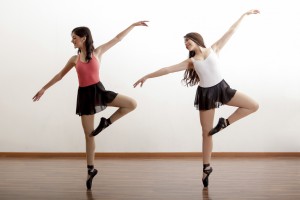 When people think of taking dance classes, many of us immediately think of a ballet class or maybe even tap. You might be surprised to learn that here at Carolina Dance Capital, we offer a huge variety of dance classes available for children and some for adults as well, including jazz dance! Jazz is incredibly popular among many different people at all ages and stages of life, and when you come to our jazz dance studio, you will love the ability to start where you feel most comfortable.
Because we teach a variety of jazz dance classes and skill levels at our jazz dance studio, you are able to start as a fresh beginner or reinvigorate the skills you had when you danced at a younger time. Our skilled instructors are here to help you fine-tune and work on your skills from the most fundamental of stages so that you can progress in a healthy and optimal manner.
Our jazz dance studio offers jazz dance classes for both adults and children, meaning that you and your child could potentially practice your jazz dance skills at home with one another! Whether you are looking into a jazz dance studio for you or for your child, our team here at Carolina Dance Capital is here to help you find the right class.
If you are in the Fort Mill, South Carolina area and are looking for a jazz dance studio that will enrich your life or the life of your child, please contact us here at Carolina Dance Capital today.
---
At Carolina Dance Capital, our jazz dance studio welcomes students from Charlotte, Matthews, Weddington, Waxhaw, Gastonia, and Pineville, North Carolina, as well as Fort Mill and Rock Hill, South Carolina.