When your child needs further instruction, our advanced studio is ready to help them grow!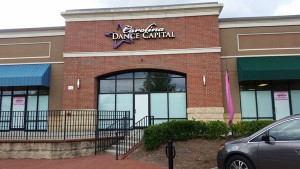 When your child is new to dance, you can enroll them in many different areas and allow them to experiment and try out different styles of dance. One of the best parts about dance is that you can choose a type of movement that works with your own personal preferences and movements! However, once your child has advanced a little and found a type of dance style that they enjoy and want to pursue further, you are going to need to find them an advanced dance studio like ours here at Carolina Dance Capital.
If you are looking to enroll your child in an advanced dance studio to further their skills, you can't do better in the Fort Mill, South Carolina area than right here at Carolina Dance Capital. With our skilled instructors who have over 100 years of combined experience, you can feel confident that your child will get the further education that they need from an advanced dance studio like ours. In addition to our experience, you will also enjoy that our advanced dance studio teaches a variety of dance styles like tap, ballet, jazz and lyrical, to name a few. Because we know that an advanced dance studio will need to live up to advanced expectations, we make sure to keep your child's class sizes on the smaller side to ensure individualized attention.
At Carolina Dance Capital, we love working with students who show passion, enjoyment and talent in their style of dance. Learn more about our advanced dance studio here at Carolina Dance Capital and let's get started training your advanced dancer today.
---
At Carolina Dance Capital, our advanced dance studio welcomes students from Charlotte, Matthews, Weddington, Waxhaw, Gastonia, and Pineville, North Carolina, as well as Fort Mill and Rock Hill, South Carolina.