Tap dance lessons in Charlotte, NC will help develop you both as a dancer and as a healthy individual.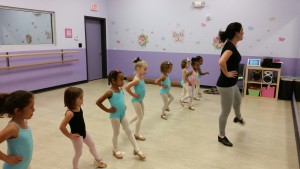 We offer tap dance lessons for students of all ages. This exciting dance style is great for both private and group instruction, and it offers many important benefits. If you love tap and want to develop your skill or if you are new to dance and are eager to join in, come try us at Carolina Dance Capital. We have so many great options to choose from, with class times ranging from morning to late evening.
Tap, like ballet, is one of the foundational dance styles. Anyone seeking to pursue competitive dance will need to learn both of these important styles to be able to compete at a high level. In addition to providing the important dance platform every dancer needs, tap dance lessons offer:
Fitness- Tap dance gets you moving. Between the fast beats and quick steps, dance students of all ages are sure to feel the workout. Tap helps to promote cardiovascular training, as well as overall physical fitness. Children get the opportunity to work out their wiggles while adults enjoy the great fitness benefits.
Rhythm- Tap is important for learning rhythm and steps. That is why it is important for children who have goals of a future in dance to learn this important dance style early and continue to develop it throughout the years.
Strength & Conditioning- Tap dance lessons are as good as any gym workout. Dancers of all ages develop muscle tone and strengthen joints with this great dance style.
Fun- More than anything, tap is fun! We make sure every lesson is high-energy and high-engagement. You are going to love this exciting dance style with instructors who share your passion. Get up and get moving with friends or individually.
No matter your dance ambitions, incorporating tap dance lessons into your schedule will help develop you both as a dancer and as a healthy individual. Contact us at Carolina Dance Capital to get started. We offer instruction to residents of Charlotte, NC and surrounding areas.
---
At Carolina Dance Capital, our tap dance lessons are available to students from Charlotte, Matthews, Weddington, Waxhaw, Gastonia, and Pineville, North Carolina, as well as Fort Mill and Rock Hill, South Carolina.