You cannot help but feel energized and excited when you are taking jazz dance lessons in Charlotte, NC.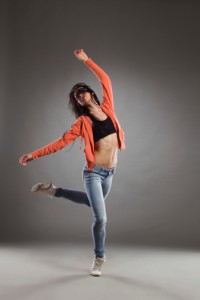 Does the idea of exercising at the gym fill you with dread? Do you recognize that for good health you do need to incorporate some form of exercise into your life? At Carolina Dance Capital, we believe we have a great solution for you – jazz dance lessons!
You cannot help but feel energized and excited when you are taking jazz dance lessons. The music alone will lift your spirits, and once you gain the benefits of jazz dance lessons (such as increased flexibility and posture, improved ability to focus, and stronger muscles), you will be hooked on this fun way to improve your health.
It doesn't matter if you have never taken a dance lesson in your life or if you have been involved in jazz dance lessons for years, our talented instructors with over 100 years of combined dance experience will cater your jazz dance lessons to the level you need.
We have jazz dance lessons for all ages, so you can make it a family affair! Jazz dance lessons are great for children because they help them build lower body strength and an appreciation for precision and complexity, and they are also a wonderful confidence builder.
You can enjoy jazz dance lessons for strictly recreational purposes or take part in our competitive program and participate in annual recitals to showcase what you have accomplished. You'll enjoy the fun, family-oriented atmosphere at our state-of-the-art facility in Charlotte, NC.
To learn more about our jazz dance lessons or any of the other styles of dance in our recreational or competitive program, give us a call or stop by. We'll be glad to show you around and introduce you to some of our wonderful instructors and staff members.
---
At Carolina Dance Capital, our jazz dance lessons are available to students from Charlotte, Matthews, Weddington, Waxhaw, Gastonia, and Pineville, North Carolina, as well as Fort Mill and Rock Hill, South Carolina.