Beginner dance lessons have many benefits for Weddington residents.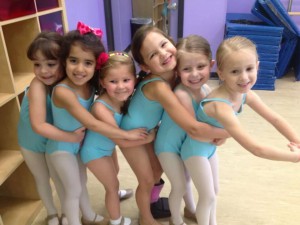 Most young children love to dance, and the best part is that most young children dance so freely! No matter the time, place, and not a care about whether their dance is "cool", children love to move their bodies to a beat. Here at Carolina Dance Capital, we are here to help children of all ages learn to express themselves through dance with our beginner dance lessons.
Beginner dance lessons can benefit your Weddington, North Carolina child in many different ways, just some of which include:
Physical Exercise:  You can help your child start young with a healthy lifestyle by encouraging them to be physically active in an enjoyable environment. Additionally, many studies have shown that exercise can help children sleep better, focus more on tasks, and prepare them for an active lifestyle in years ahead.
Environment Conducive to Learning: Our studio is a great place to learn dance because our class sizes are small, allowing you or your child to receive individual instruction. Additionally, our studio is a fun and safe place for your child to learn, giving you peace of mind.
Flexible: Our scheduling and variety of classes allow for you to find a class that your child is sure to enjoy at a time that will work for your family's schedule.
Our beginner dance lessons are a great place for your children to learn to dance, but we don't stop there. In addition to our children's classes, we also teach beginner dance lessons for adults in many forms and for many different skill levels.  If you or your child wants a safe and fun place to take beginner dance lessons, contact us at Carolina Dance Capital today!
FAQs About Beginner Dance Lessons
Have you ever tried something new without having questions about it? Probably not. It stands to reason that your child might have several questions about beginner dance lessons, even if they are positive that they want to get involved. At Carolina Dance Capital, we are happy to answer their questions and yours! We want you both to proceed with confidence, as that is the best foundation to a successful experience. Here are some common questions about our beginner dance lessons that those in the Weddington, North Carolina area have asked in the past.
Are beginner dance lessons only for children?
We have beginner dance lessons available for all ages. Adults can gain many benefits from dance just as children can. You can gain confidence, get exercise, become more flexible, improve your overall health, and much more, so don't hesitate to get involved even if you have never danced before.
What should be worn for beginner dance lessons?
It depends on the style of dance you or your child are interested in pursuing. We will be happy to advise you on the ideal attire that will be suitable and comfortable to allow the movements relative to the style of dance you'll be learning.
When will I/my child be able to move into a more advanced class?
Every person is different in regard to how quickly they pick up the basics and become ready to advance. A sound foundation is imperative before moving from beginner dance lessons into more advanced lessons. Our small class size lets us continually assess each student so that advancement is timed properly– too soon, and the student struggles unnecessarily; too late, and the student can lose interest by not being challenged. You can trust our many years of experience to watch for that perfect zone between too soon and too late.
---
At Carolina Dance Capital, our beginner dance lessons are available to students from Charlotte, Matthews, Weddington, Waxhaw, Gastonia, and Pineville, North Carolina, as well as Fort Mill and Rock Hill, South Carolina.