Beginner dance lessons have many benefits for Weddington residents.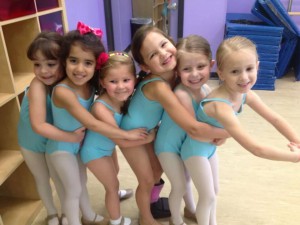 Most young children love to dance, and the best part is that most young children dance so freely! No matter the time, place, and not a care about whether their dance is "cool", children love to move their bodies to a beat. Here at Carolina Dance Capital, we are here to help children of all ages learn to express themselves through dance with our beginner dance lessons.
Beginner dance lessons can benefit your Weddington, North Carolina child in many different ways, just some of which include:
Physical Exercise: You can help your child start young with a healthy lifestyle by encouraging them to be physically active in an enjoyable environment. Additionally, many studies have shown that exercise can help children sleep better, focus more on tasks, and prepare them for an active lifestyle in years ahead.
Environment Conducive to Learning: Our studio is a great place to learn dance because our class sizes are small, allowing you or your child to receive individual instruction. Additionally, our studio is a fun and safe place for your child to learn, giving you peace of mind.
Flexible: Our scheduling and variety of classes allow for you to find a class that your child is sure to enjoy at a time that will work for your family's schedule.
Our beginner dance lessons are a great place for your children to learn to dance, but we don't stop there. In addition to our children's classes, we also teach beginner dance lessons for adults in many forms and for many different skill levels. If you or your child wants a safe and fun place to take beginner dance lessons, contact us at Carolina Dance Capital today!
---
At Carolina Dance Capital, our beginner dance lessons are available to students from Charlotte, Matthews, Weddington, Waxhaw, Gastonia, and Pineville, North Carolina, as well as Fort Mill and Rock Hill, South Carolina.