Meet Our Team & Guest Choreographers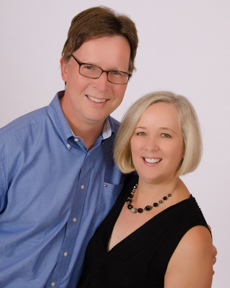 Fritz Schulte
General Management/ Owner

Annette Schulte
Studio Director/ Owner
---
Our teachers are highly trained professionals, excellent role models for children, and dedicated to teach in a friendly and caring manner while emphasizing teamwork!
Teaching Faculty
Nina Jessica Schulte
Artistic Director

Nina Schulte has been in the dance industry for over 20 years. She is an accomplished dancer, teacher & choreographer, who instills discipline and dedication into her students. Her innovative choreography has been recognized on the competition circuit, winning numerous choreography awards as well as National titles along the East Coast. Nina is a well sought after judge for many talent competitions, and also teaches master classes and choreographs for the most prestigious studios all over the United States.

Nina's own accomplishments include several nationally titled top soloist awards, scholarships to study dance in LA and NYC, representation by Clear Talent Agency in LA, as well as the Harlequin Dance Scholarship. She has been a featured dancer in the Showstopper and Superstar Championship televised shows for numerous years, and was featured on the 2004-2005 Showstopper poster.

Nina has studied under the most notable names in the dance industry, as well as the Miami City Ballet. She continues to further her dance training through travels to NYC and LA, taking classes from award winning nationally known teachers and choreographers.

Her own personal award comes from being able to share her love for dance with her students, and see them strive to be the best they can be.
Anna Silvers Bartholomew
Recreational Program Director

Anna Silvers Bartholomew has been dancing professionally for over ten years. As a performer in New York City, Anna studied under some of the most prestigious choreographers in the industry. She's appeared in regional shows, choreographed theatrical productions and appeared in music videos. In addition, she's taught at national conventions, judged major talent competitions and is highly sought to teach and judge at national engagements. Anna's former students are currently enrolled in Julliard, dancing on cruise ships, and performing at Disney World. She continues her training through studying with elite choreographers, attending workshops, and frequently traveling back to NYC. Anna genuinely believes that all students can learn through the art of dance. Although not all students will be professional dancers, all dancers can appreciate the art and take life lessons from class. Anna is most proud of her family, whom brought her to the Charlotte area – her husband, Brad & her sons, Brayden and Landen.
Kristen Erwin

Kristen Erwin is an all around performer and dance instructor with sixteen years of teaching experience.  Her personal dance experience started at age six and consists of various styles of dance such as ballet, tap, jazz, lyrical, modern, hip hop, and African.  As a child, Kristen danced at the competitive level and was also a part of the Chamber Ballet Company.   She has won numerous awards and scholarships from conventions such as LA Dance Force.  Some influences in her life are Tina Caspary, Dee Caspary, John Crutchman, Debbie Roberts, Alan Sherfield, Stepp Stewart, Tony Gonzalez, and Ray Leeper.  Her experience in competing and performing gives her a competitive spirit.

Kristen graduated from the University of North Carolina at Charlotte with a BA degree in Fine Arts.  She was a member of the UNCC dance team for four years; during which she enjoyed traveling and performing with the team.  This gave Kristen the opportunity to compete in the National Dance Association Competition (NDA), where UNCC took first place on a national level.

Although Kristen enjoys performing, teaching children to dance is where her passion lies.  With a full time career in accounting, she still makes time to fulfill her passion as a dance instructor.  She has choreographed many group and solo pieces that have placed in the top ten on the regional and national levels. In addition to teaching, Kristen loves to judge auditions and dance competitions, choreograph for pageant participants, and continue perfecting her own technical skills through formal instruction.  Her quote to young dancers comes from Martha Graham, "Great dancers are not great because of their technique.  They are great because of their passion."
Lisa DePalo

Lisa DePalo began her dance training at the Adams School of Dance at the age of 3. She made her professional debut at 6 with the Footpath Dance Company. Since that time she has been awarded merit scholarships and has been accepted and studied at the Hartford Ballet School, Nutmeg Conservatory, School of American Ballet, Boston Ballet School, the Rock School, Richmond Ballet, Vermont Chamber Ballet, and the Washington Ballet.

She holds 2 regional ballet titles and was crowned the 2003 National Senior Miss winner of Dance Educators of America with her solo from Pas Classique. Lisa has received numerous awards in competition including 41 first place wins, high score awards, judges choice awards and won the National Platinum competition in NYC.

She performed the role of "Clara" in the Vermont Chamber Ballet's production of the Nutcracker at the age of 10, and has danced the major Nutcracker roles, most noted for her portrayal of the "Sugar Plum Fairy". In 2004, she was asked to be a guest artist in the Fort Wayne Ballet's production of the Nutcracker as the "Sugar Plum Fairy". Other roles include White Swan pas de deux and Black Swan variation in Swan Lake, wedding pas de deux in Don Quioxte, Odalisques pas de trios and act 2 pas de deux in Le Corsaire, soloist in Paquita, pas de deux and waltz variation in Les Sylphides, demi soloist in La Bayadere, fairy variations in Sleeping Beauty and corps de ballet in Flower Flestival.

Lisa was an instructor at the Adams School of Dance for 12 years teaching ballet, pointe, jazz, tap and choreographing for the Nutcracker and annual recitals. In addition, she has produced many award winning pieces for the Adams School of Dance Competition team.

She now lives in Charlotte with her husband, Nick and is very excited about teaching at Carolina Dance Capital and share her wealth of knowledge with the students!
Brittany Hoffman

Brittany started dancing at the age three in Arizona, and began competing in tap, jazz and ballet when she was six years old. She attended National dance competitions and conventions in California and Nevada. She was able to train with several of the top teachers in the industry including, Rhonda Miller, Gregg Russell, Mandy Moore, and Al Gilbert. At age 11, she was able to perform on stage with Gregory Hines.

Brittany continued her training with other industry leaders, like Dee Caspary and Mike Minery, at conventions such as NUVO, JUMP and West Coast Dance Explosion. Brittany started teaching dance classes at age 16, with a focus on tap, but also teaching jazz, ballet, hip hop, tumbling and musical theater. She has choreographed national winning routines. Along with training several dancers that have made dance teams at division one universities.

Brittany moved to North Carolina after taking a job with FOX 46, as their new morning weekend producer. She is excited to continue teaching dance, and sharing her love of dance with her students at Carolina Dance Capital.
Lisa Snyder
Gymnastics, Cheer & Dance

Lisa Snyder is originally from Saratoga Springs, NY where she competed up to level 7 with what is now known as World Class Gymnastics.  She was trained by three separate Junior Olympic Coaches of the Year, a NCAA coach of the year, the director of New York State Gymnastics, former national team members and numerous USA Gymnastics and NCAA National Champions and All-Americans. These coaches are what helped shape the profound understanding of gymnastics and is what led her to win state titles on both floor and vault, never placing lower than third on all four events her entire gymnastics career. As a child, Lisa also had the privilege of working with Suzanne Yoculan, head coach of the 10 time NCAA champion Gymdogs.  Upon moving to Charlotte, she trained at International Sports Center as a level 7 gymnast before beginning Allstar cheerleading.

Lisa cheered at Charlotte Allstar Cheerleading for six years on the level 5 junior and senior teams. Once she graduated from high school, she became a coach for the organization. She coached levels 1-4 at CAC for 7 year. Because of her knowledgeable gymnastics background, Lisa taught beginner and intermediate gymnastics classes in all four events at International Sports Center, coaching many athletes to team. She also taught the cheer/tumble class and trampoline team for ISC.  While coaching at CAC, Lisa worked for CHEERSPORT as well. She was a Head Instructor for summer camps, specializing in choreography for High School and Allstars. During the school year, she traveled around the country judging for them as a safety judge. Lisa also cheered on the Small Coed Cheerleading team at UNCC and was an All-American.

After graduating from UNCC with a BS in Kinesiology she cheered for the Charlotte Bobcats on the Rally Cats coed team.

Lisa currently works with the Marvin Ridge High School Varsity Cheerleading team and the East Mecklenburg High School Varsity Cheerleading team doing personal coaching and choreography. She was the head cheerleading coach at Ardrey Kell High School for 2 years placing 2ndin 2011 and 1st in 2010 at the NCHSAA State Championship in Raleigh, NC. Over the past 5 years Lisa has coached teams to 4 State titles. She has also worked with area schools such as Providence High School, Weddington High School, East Mecklenburg High School, Marvin Ridge Middle, and Holy Trinity Middle School. She has won numerous choreography awards for both High School and Allstars as well.

While cheering, Lisa won 32 National titles by participating in stunt group competitions, team competitions and individual competitions. She currently holds certifications from USASF in coaching Allstar levels 1-6 and Safety Judge Certifications for the 2012-2013 Competition Season for levels 1-6. Lisa has judged both cheerleading and dance for CHEERSPORT, Athletic Championships, WSF, Spirit Sports, Spirit Solutions, Universal Cheerleading Association and Cheer Ltd for over 8 years.
Diana Campbell

Diana, a native from San Juan, Puerto Rico, started her dance journey at the tender age of 6. At age 18 Diana moved to NYC for a Bachelor Degree in Liberal Arts, with a major in dance at CCNY. She studied with top dance instructors like Betsy Haug, Frank Hatchett, JoJo and Phil Black. In addition she studied at Ballet Arts, Broadway Dance Center, Steps, New Dance Group, Alvin Ailey , Ballet Hispanico, among many others. She has over 25 years in the entertainment industry as a lead dancer, adage partner, dance captain, company manager and as an assistant to chorography and production for several Production Shows.

Diana started her professional career as one of the Rainbow Dancers at the NYC Apollo Theater. She has worked in Atlantic City, Las Vegas, on Cruise Lines, Lake Tahoe and the Bahamas. Diana has worked with and alongside entertainers like Merv Griffin, Eva Gabor, Charo, Chita Rivera, Susan Summers, Debbie Reynolds, Tommy Tune, Bob Hope, Latoya Jackson, Donald O'Conner, and many more. She has worked under some of the top chorographers and Producers: Prince Production/ Betsy Haug, Rabco Enterprise/Roger Minami, Bill Thomas, Face Production/Gina Capecci, Miller Reich Productions/ George Reich, Joan Palethorpe, Hardrive Productions/Pamela Bolling. She has been featured in many commercials, ads and TV shows.

Diana has taught children of all levels and professionals throughout the years in Atlantic City NJ, Bahamas and Charlotte. She enjoys teaching children the art of dance and sharing her experience with high energy and enthusiasm.

Diana is married to Douglas Campbell, who was also a professional dancer and met him in Atlantic City while performing together. Diana and Douglas moved to his native city of Charlotte and have 3 wonderful children, Harrison, Isabel, and Sofia.

Their daughters Isabel and Sofia currently dance at Carolina Dance Capital and are part of the Competition Company. Diana continues living her dream through teaching and watching her children grow and become the best they can be in their life through the magnificent art of DANCE. Her vision is to inspire everyone to be creative and passionate about what they do, and ensure that all of her students feel joy while dancing and improving their social skills and self-confidence at the same time.

She absolutely adores all of the students she works with, as well as all the wonderful teachers at Carolina Dance Capital.
Leslie Cossor

Leslie Cossor is a native Charlottean and has been an active member of the arts world since the age of 2. Her passion for movement only deepened with time, leading to degrees from University of North Carolina School of the Arts and University of North Carolina at Charlotte in Dance and Theater.

Her dance background in ballet, tap, modern and jazz has been enriched by her movement studies in Pilates, Yoga, Alexander Technique, Barenieff, Feldenkrais and Laban. She has also studied circus arts with Dikki Ellis, a founder of Big Apple Circus.

Leslie has worked and performed locally, regionally and in New York City. She has also worked as a performer with Cirque du Soleil's Quidam, and has won several scholarships and is a two time winner for Excellence in Acting at the off-Broadway Grassroots Festival. She is a member of the Clown Care Unit and works teaching movement to handicap children.

What free time she has she spends with her loving family, husband Tim, son Gavin and sweet shih tzus Evie and Mara. Leslie truly believes movement is a language of its own, and hopes to help keep the many art forms related to it alive for future generations.
Dale Lam

Dale Lam – IN HOUSE MASTER TEACHER AT Carolina Dance Capital

Dale has developed a very exciting teaching and choreography style combining traditional jazz, ballet, ethnic, street, modern and natural movement. Her high-energy classes and choreography incorporate theatrical elements to teach the importance of emotion in dance and stage presence.

In addition to being artistic director for Columbia City Jazz School in Columbia, SC, Dale is a member of the dance faculty at the University of South Carolina and is an in-demand jazz choreographer and master instructor. She has set choreography and taught at studios all across the United States. She has conducted master classes at the Kiradjiev Cultural Center in Plovdiv, Bulgaria during the summer of 1999, the American School in Singapore and for the Singapore Dance Association at Lasalle College of the Arts in Singapore, and was the head of the jazz department at the Summer Dance Experience in Myrtle Beach for two seasons. In addition, she has judged a number of dance competitions, including Nationals in Las Vegas.

Dale received extensive dance training with Frank Hatchett, Mia Michaels, Desiree Robbins, Robin Dunn, Ed Kresley and Joe Tremaine, and has a BA in Theatre and Speech from the University of South Carolina. She also received acting training from Jim Baffico of Carnegie-Melon and training in piano, cello and voice.

She has performed for the King of Norway during an overseas tour of "Godspell" and was a principal singer and dancer in "Hooray for Hollywood" at Carowinds. She was also Dance Captain for the Southeastern Theatre Conference Summer Repertory in Fairfield, Tenn., and lead vocalist and dancer in a Department of Defense Mediterranean tour. She has choreographed for the Budweiser Dancers and has appeared in more than thirty live theater productions and trade shows for companies such as Blue Cross/Blue Shield.

"There's so much more to being a great dancer than just "learning the steps". There's also an emotional element that must be taken into consideration if you wish to give an outstanding performance".
Customer Service / Front Desk
Sue Morrison

Office manager
Diana Campbell
Jolie Clayton
Guest Teachers/Choreographers
*Caroline Lewis*

Caroline, who is originally from South Carolina, currently resides in New York City. She is a professional dancer, personal trainer, and full-time student at Hunter College. Her dance credits include Britney Spears video "Me Against the Music," the VMA's with NSYNC, Total Britney Live on MTV, the Latin Billboard Awards, a WNBA National Commercial and many others. She currently dances with Notario Dance Company directed by Brook Notary, but has also worked with companies under the direction of Mia Michaels, Dee Caspary, Rhapsody James, and Jason Parsons. Caroline traveled to Seoul, Korea in 2001 to perform with Poz Dance Theatre. She hopes to be performing on Broadway one day soon, but looks forward to opening her own danced studio in the future. She would like to thank her family, friends, mentors and loved ones for their endless support and understanding of her passion for dance!
*Mandy Moore*

Mandy has appeared on numerous television shows including: "Weird Al Comin' Home" for Disney and "The Ned and Stacey Show" for Fox. She can be seen in the movie, "A Time For Dancing", choreographed by Marguarite Derricks and in commercials and industrial films for Nike, Chrysler, Epson, Nexus and Joe Boxer. She performed live with pop diva Kristine W and was featured in the Disney production of "Mulan" at the infamous Hollywood Bowl. She has been a dance coach to U.S. Olympic gymnast Chris Waller and choreographs and teaches nationally for many private studios, Teams, and independent performers. Mandy is the assistant choreographer of "The Shoot" with Dee Caspary and most recently Mandy was the assistant choreographer for the hit show "American Idol"!
*Dee Caspary*

Dee Caspary started his career by appearing in numerous films, videos, and commercials. His video credits include Paula Abdul's Forever Your Girl and Knocked Out. Dee was a three year series regular in Kids Incorporated and was featured in the TV series Hull Street High. His films include Newsies where he played the role of Snitch, and Mac & Me. Dee was a dancer for the world summer tour with The New Kids On the Block and Tiffany. Dee is currently teaching at Edge Performing Arts Center in LA. Traveling all over the country, Dee has introduced his work, with the premier of his own company "IV Dance Company" in LA.
*Mark Meismer*

Mark Meismer grew up in Orange County, California where he trained for four years at the Orange County High School of the Arts. Mark has been dancing professionally for fourteen years. Mark has danced and worked with artists such as Celine Dion, Britney Spears, Ricky Martin, Madonna, Paula Abdul and toured with Reba McEntire from 2000 to 2002. Some of his TV credits include; "Scrubs", "Will and Grace", "The George Lopez Show", "Home Improvement", "Mad About You", "The Hughleys", "The MTV Video Music Awards", "The American Music Awards" and "The VH1 Vogue Fashion Awards" "The Tonight Show" with Jay Leno and the Rosie O'Donnell show. Some of Marks film credits include; "Jackass 2″, "Austin Powers 2", "Austin Powers 3 Goldmember", "Starsky and Hutch", "Gigli" "North"and "A Time For Dancing".He has danced in commercials for Dr. Pepper, Reebok, Pepsi, Toyota and Frito Lay.

Mark is also an original member of Mia Michaels dance company "RAW" based out of New York City. He was the assistant choreographer to Mia on Celine Dion's show "A New Day" in Las Vegas and assisted Mia on the FOX TV reality show "So U Think U Can Dance". Mark was a faculty member of LA Dance Magic for 9 years and currently teaches master classes and workshops across the country. Mark has choreographed for the TV shows "Dancing With The Stars", "Scrubs" and "The George Lopez" show. Mark also added the title of Artistic Director to his resume when he started his own Dance Company: "Evolution".

Mark has had a very diverse career in concert dance and commercial dance, however his biggest accomplishment and proudest achievement is being a dad to his beautiful daughter Ryan.
*Jocelyn Dowling*

Joey has been performing, choreographing and teaching in NYC for the past 10 years. She was on Mariah Carey's "Butterfly" World Tour, the MTV Video Music Awards w/ JLo, the VH1 Vogue Fashion Awards w/ Macy Grey, The Victoria Secret Fashion Show, "Sex & the City", "Guiding Light", "CHICAGO the Movie", and "The Producers" (movie). She played Vibrata in "A Funny Thing Happened on the Way to the Forum", was a Rockette at Radio City Music Hall, a featured dancer in "The Mambo Kings", was on Broadway in "Dance of The Vampires" and recently in "Sweet Charity" playing Elaine. Currently she is the ass't choreographer for Off Broadway's "In The Heights". As she performs, she continues to choreograph and teach at BDC in NYC. Her versatility in all styles of dance is what inspires young dancers whom she teaches the importance of "Having it All!"
*Sam and JC Renzetti*

Sam Renzetti established Xtreme, a long awaited-goal and dream of his, in the fall of 2002. Renzetti has danced and worked with many top dancers / choreographers in the Hip Hop industry. Since age eight Renzetti has been involved in every form of dance. By age fifteen he found his niche in Hip Hop Dancing. Teaching and choreographing in the Chicagoland area for twelve years now, Renzetti hopes to bring a higher level of Hip Hop knowledge and experience to all of his students and current Xtreme members

JC Renzetti has been dancing since age seven. He has been performing and competing for almost fourteen years. Though JC is trained in all forms of dance his niche is Hip Hop dancing. With his explosive performance style and amazing talent to entertain audiences, JC has made a name for himself with all audiences. JC has the ability to draw all eyes to him when he is on stage. His credits are too many to list. His teaching career began at age fifteen. Since then he has choreographed and taught Hip Hop dance all over the Chicagoland area.

JC has also started his own Production/Entertainment Company called The Shizz Inc. His company will begin to bring in Top recording celebrity acts to Chicago for concerts in the near future. JCs recent choreographed work has won overalls at major dance competitions. Catch JC on the new Fox Series Dance Show, So You Think You Can D*
*Mark Goodman*

Hoofer, choreographer and master teacher Mark Goodman is the artistic director of the Mark Goodman Tap Company, an LA-based dance company that fuses New York swing-style tap with world rhythms and other dance forms to break new ground in tap dance performance.

Mark began tap dancing at the University of New Hampshire under Gay Nardone. After receiving his Bachelor's degree in Theater Arts, he moved to New York where he joined the American Tap Dance Orchestra (ATDO), training with Brenda Bufalino.  Mark went on to work with Gregory Hines, Savion Glover, Charles "Honi" Coles and Buster Brown. He proudly acknowledges that his dance style has been greatly influenced by these greats and by the great movie hoofers.

Mark's innovative choreography fuses powerful dancing, percussion, storylines, original music and rhythms. His sense of humor and belief that dance and performance need to be fun — for both dancer and audience — also influence his work. You can expect Mark to joke lightly while his feet fly, and you can expect the unexpected when he pulls out the props — anything from stairs to chairs to jump ropes.

While in New York, Mark was on staff at the Broadway Dance Center and Steps. He performed with various dance troupes and as a soloist nationally and internationally in such venues as: Carnegie Hall, Lincoln Center, The Joyce Theatre (with ATDO), "Savion Glover and Friends at the Delacorte Theatre in Central Park." Goodman's stage credits include Andy Lee in the European tour of "42nd Street," the Lead Man in "Sophisticated Ladies," "Anything Goes" with Melba Moore and "Joseph and the Amazing Technicolor Dreamcoat". He also has held lead roles in "No No Nanette," "Sugar Babies" and "Over Here." His dramatic credits include "Mother Courage and Her Children" under Pulitzer-prize-winning director Tony Kushner, and "Death of a Salesman."

Following a move to California in 1996, Mark joined the faculty at The Performing Arts Center in Van Nuys. He is currently on staff for SHOCK and travels to 30-35 different U.S. cities throughout the year. His stage extravaganza, "Mark Goodman Tap Company Presents World Tap", made its debut in June 2001 at the El Portal Theatre in North Hollywood. He recently founded The Mark Goodman Dance Company. He has brought his innovative style to many countries, including Switzerland, Finland, Australia, New Zealand and Guatemala to name but a few.

In 2003, Mark completed work on the feature film "Polar Express" working with Tom Hanks and Director Robert Zemeckis. He is now in the process of developing 2 new shows: "Q" an adaptation of Cervantes' Don Quixote, and an original new show, using the music of Seal ("Seal with a Kiss"), scheduled to make its debut in Spring of 2005.
*Jason Janas*

Jason originally hails from the northern New Jersey area, and more recently from Charlotte, NC.

His dance education is highlighted with training and performing with Tapestry Dance Company and by his tenure as a charter member of the New Jersey Tap Ensemble, where Jason began his rhythm tap career under the direction of Ms. Deborah Mitchell. Jason continues to teach and choreograph from coast-to-coast while he continues to grow as a multiform rhythm tap dancer.

Jason is also the Artistic Director of the Hoofin' Ground Tap Festival in Charlotte, NC and recently performed in Derick Grant's Chicago production of Imagine Tap.
*Billy Larson*

Billy Larson, from Philadelphia, PA, brings a vast array of performing, teaching, and choreographic experience rangin from contemporary jazz to rhythm tap. Most recently, Billy danced the lead role in Mia Michaels' "3 Steps From Heaven" staged for ASH Contemporary Dance Company, where Billy performed as principal male dancer for 4 years. He traveled throughout North America as Funky in Dein Perry's critically acclaimed TAP DOGS and was a dance champion on CBS's Star Search. Other company work includes principal roles with the late Mark Marino's American Dance Company where Billy performed throughout Italy, Austria, Hungary and Yugoslavia. Some other credits include the 2002 Winter Olympics opening and closing ceremonies in Salt Lake City, Carnival Choreographer's Ball NYC, The Elan Awards, Broadway Dance Center's Performance Outlets, and Dancers Responding to AIDS benefit performances. Broadening his career as a choreographer, Billy recently formed Truth In Progress, a contemporary dance company based out of the Philadelphia/NYC area.
*Merissa Gassel*

Originally from St. Louis, Missouri, Merissa has trained, competed, and choreographed all over the United States winning numerous awards and gaining recognition. At the age of 14 she began touring with a national convention circuit assisting Dee Caspary for 3 consecutive years. Having since moved to Los Angeles to pursue a dance career, Merissa is now represented by DDO dance agency and continues her training at the EDGE PAC and the Millennium. She has been a dancer in Dee Caspary's IV dance company for 5 years and has performed in "A Time No More", "The Glass Case", "The Best of the Broadway Dance Center" and the Elan Awards in NYC. Merissa has most recently shot a commercial for "Champion" stores that will air in France this coming year. She currently performs with a dance group "The Eddies" at The Edison Downtown in downtown Los Angeles and just finished choreographing for "Velvet Haze", a burlesque group, premiering this Summer. Although Merissa spends most of her time dancing, she finding teaching just as fulfilling. She toured as a faculty member of Starsystems "SHOCK" convention in 2005-2006. Merissa loves motivating, inspiring, and connecting with her students.
*Justin Giles*

Justin began his career training at the Southern Strutt. He was a winner on Start Search as well as Destination Stardom in Hawaii. Justin has worked for such companies as Reebok and Fox TV. In 2001 he traveled to Korea where he worked with Poz dance Theatre and performed along side their company in Seoul. He has introduced his work in SoulEscape his own company. His award winning choreography can be seen in dance studios and professional companies nationwide and abroad. He is also currently a staff member on NuVO!
*Terry Schulke*

Terry is the owner of "Just Plain Dancin' & Co." in Riverside, California.  Her studio has been featured in Dance Spirit Magazine as one of the top rated dance studios in the nation.  She is an award winning choreographer in Tap, Jazz, Lyrical and Modern Dance in California, New Jersey, New York and San Francisco.  She has also been given the honor of "Choreographer of the Year" several times at many National Competitions.  She has choreographed videos for companies such as Bournes and Budweiser, as well as choreographing for Star Search, three award winning high school dance teams, and the UCLA Dance Team.  Her studio has performed theater productions such as Sleeping Beauty, Evita, Chorus Line and the Wizard of Oz.  Her works have been performed at Disneyland, Knott's Berry Farm and Universal Studios.  Many of her students have done commercials, music videos, TV movies, as well as major motion pictures including "North" and "Coneheads – the Movie".

For the past 20 years, Terry has taught hundreds of dancers the values of technique, the importance of performance, style and creativity.  Terry's studio is an all around performance studio specializing in Ballet, Tap, Jazz, Lyrical and Modern dance.  Terry judges at numerous competitions and currently is a lecturer and master teacher for many conventions.  Her workshops include teaching skills, technique, Art of Dance, and choreography.  She is the co-director of "L.A. meets N.Y." in New York.

As an author, Terry's works include "Dear Mom & Dad", and "Exit Wounds", which have been awarded Top Choreography  awards at National Dance Competitions.  She is also the master teacher for the video, "Turns, Leaps and Tricks", produced by Mad Degrees Productions.

Terry's personal life includes being the mother of two daughters, married for over 30 years, and is a 11 year Breast Cancer survivor.
*Kevin Inouye a.k.a. TOKYO*

Entering his way into dance through the  competition scene, Tokyo has been fortunate to receive many regional and national awards including several national titles. Taking the step from a competitor to a professional status has been an exciting adventure for him.  Tokyo has done several musical theater tours, many industrials and guest appearances internationally. Although Tokyo admits he loves the stage, his true passion lies in teaching and choreography. His positive, high energy in the classroom has been the major reasons for his success as a teacher and choreographer. Tokyo has taught master classes and choreography nationally and internationally for many studios, high schools, colleges, companies, artists and clubs. Recently, Tokyo has been offered to choreograph for several recording  artists in Germany, Russia, Cuba and France.  Another recent notable recognition, Tokyo set a senior piece at the prestigious Juilliard School, his  Lyrical/modern/contemporary piece performed in May 2006 at Juilliard's Centennial Senior Showcase.  Tokyo recently accepted the position as Co-Director with a national dance competition (Hall Of Fame Dance Challenge). He is extremely enthusiastic about  sharing the love, passion and education of life through the art of dance!
* Stacey Calvert*

was born and raised in Columbia, South Carolina, and began her ballet training at the Calvert-Brodie School of Dance, studying with her mother and godmother. In 1980, Ms. Calvert entered the School of American Ballet, the official school of the New York City Ballet (NYCB), remaining there for three years. She joined New York City Ballet's corp de ballet in 1983. In 1992, Ms. Calvert joined William Forsythe's Frankfurt Ballet. She returned to New York City Ballet in the winter of 1993 and was promoted to the rank of Soloist in 1994. Since joining the New York City Ballet, she has danced numerous featured roles including George Balanchine's Apollo, Ballo della Regina, The Four Temperaments, The Nutcracker (Hot Chocolate), Stars and Stripes, Symphony in C, Tchaikovsky's Piano Concerto No. 2, Western Symphony, and Who Cares?, as well as Jerome Robbins' The Four Seasons (Winter) and Interplay. Additionally, she has been featured in Peter Martins' Ash and Barber Violin Concerto as well as William Forsythe's Herman Schmerman. During the inaugural season of NYCB's Diamond Project in 1992, Ms. Calvert originated a principal role in John Alleyne's Bet Ann's Dance. During the company's 1994 Diamond Project, she originated principal roles in Lynne  aylor-Corbett's Chiaroscuro, John Alleyne's The New Blondes, Trey McIntyre's Steel and Rain, and Kevin O'Day's Viola Alone . . . (with One Exception).

For the Diamond Project in 1997, Ms. Calvert originated principal roles in O'Day's Open Strings and Angelin Preljocaj's La Stravaganza. Additionally, she originated principal roles in Mr. O'Day's Huoah, Dvorak Bagatelles and Badchonim. Ms. Calvert has danced in Europe with a touring group and has traveled extensively in the United States and abroad with the New York City Ballet. In the spring of 2006, 2007 and 2008, she presented for the University of South Carolina (USC) Ballet Stars of New York with principal dancers from the New York City Ballet Company including Wendy Whelan, Albert Evans, Nilas Martins, Tom Gold, Nikolaj Hubbe, and Yvonne Borree and the USC Dance Company. The 2006 star-studded evening included Apollo, Agon, and Tarantella, all works by the legendary choreographer George Balanchine. This gala evening has become an annual event for the USC Board of Dance.
*Marinda Davis*

Orginally from Tampa, Florida now residing in New York, Marinda is a graduate of Marymount Manhattan College with a BA in Dance and a minor in musical theatre. Her performing credits range from dancing back up for Sting in Superbowl 2001 as well as with 98º in Pro Bowl 2001, and appearing in regional productions as Frenchy in "Grease", Cathy Hiatt in "The Last 5 Years", Glenda in "The Wizard of Oz", and Judas' Tormentor in "Jesus Christ Superstar." She was one of Dance Spirit Magazine's first Future Star scholarship recipients, and as a performer, held several regional and national titles. She recently starred in a dance on film work choreographed by downtown choreographer Andrea Gise entitled "Cavaleir Eternal" and performed in Broadway Dance Center's Choreography Showcase in a piece by Sheila Barker whom she presently trains with. She now choreographs for R&B recording artist Trumaine Lamar and has worked as an assistant to choreographers Lisa Allain, Kacy Combs, and Ray Leaper. Marinda currently teaches at several studios within the tri-state area, traveling on weekends setting choreography on various studios across the country as well as judging and teaching on the convention/competition circuit. Her choreography continues to be recognized on a regional and national level, bringing home top scores for her students. In 2005 she was named ADFA'S Young Choreographer of the Year, and recently joined the faculty of Starpower's Power Pak.
*Matt Cady*

(born October 17, 1985) formed Fanny Pak while he was teaching at Debbie Reynolds Dance Studio in North Hollywood, CA. Other than teaching at Debbie Reynolds, Matt choreographed the stage show Grease for the 2004 Fringe Festival in Scotland. He also choreographed a music video and a promotional tour for the independent singer Natalise. His dancing credits include Missy Elliott, ABC Family's "The Life of an American Teenager", Jessica Simpson, Finger 11, and Erin Hamilton. Other than Fanny Pak, Matt is also a member of Collide Dance Company and Unity Dance Ensemble.

Before appearing on MTV, Matt and his fellow crew members performed at Choreographer's Carnival, a monthly performance showcase for dancers/choreographers to perform in front of other professional dancers. He is now teaching hip-hop dance at the Edge Performing Arts Center. He is also a faculty member at Triple Threat, Intrigue Dance and at Monsters of Contemporary dance conventions. He is currently represented by DDO Artists Agency.
*Nick Bass*

Nick performed on the Janet Jackson world tour. he has numerous music video credits, appearing in Janet Jackson "All Night", Brittney Spears and Madonna's "Me Against the Music", and beyonce and Usher's "Naughty Girl". He has also worked with prince and other notable artists, and has performed at The Superbowl, The Grammy's, The American Music Awards, and The CMA Awards. Nick has also danced live on such television shows as Saturday Night Live, Good Morning Amarica, and the Jay Leno show. Originally from Nashville, TN, Nick has performed in theme parks, danced in many companies, and currently guest teachers and choreographers around the country.
*Nick Lazzarini*

Nick Lazzarini was the winner of the fox reality show " So You Think You Can Dance." Nick is on faculty for "Jump" a ground breaking convention that tours the country teaching workshops to students to enhace their dancing skills.
Biographies coming soon for our other guest choreographers:
 …Stay tuned…