Cheer & tumble teaches precise movements for Matthews cheerleaders and other dancers who want to improve their skills.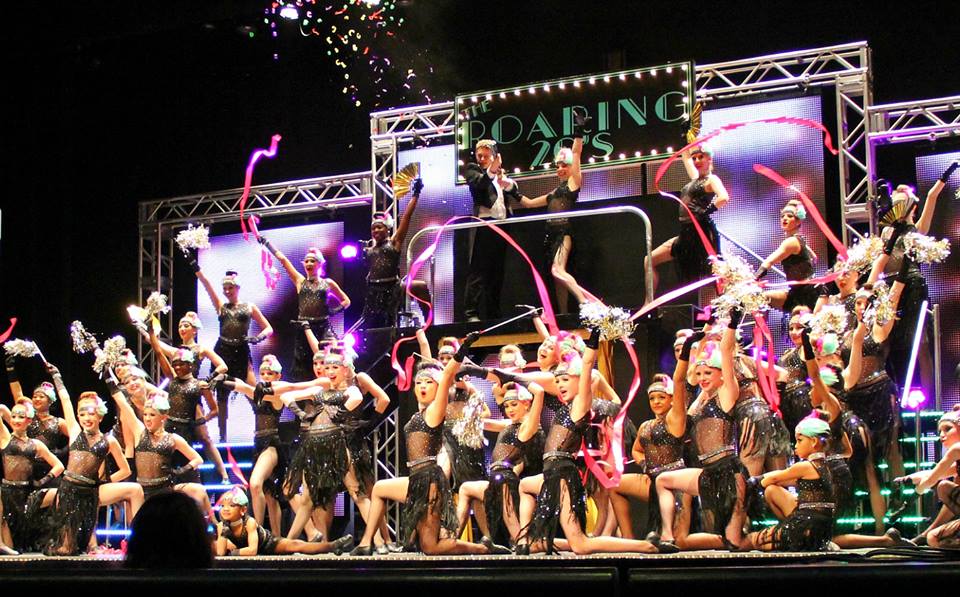 Many people do not realize that being a cheerleader is a form of dance. However, since it requires precise movements, it is very much like any other form of dance, particularly those where a team is involved. At Carolina Dance Capital, we have a specific program that grooms any dancer looking for advanced training. It is our cheer & tumble program. Better cheering, better tumbling, and better jumping all make for improved cheerleaders.
Precise movements are important not only to produce the stunning results that cause the audience to stay connected to the game; they are also important for the safety of everyone on the team. In order to be safe, effective, and fluid, a cheer & tumble program is essential. With it, your cheerleader will gain confidence and defined skills.
Our cheer & tumble classes are not just for cheerleaders, but also for any dance team that desires personalized instruction. Our class sizes are kept small, so every dancer gets the most out of each class. Since everyone is generally at a different level, the small class size is perfect for giving the close attention needed, so each and every student can advance and grow.
Our state-of-the-art facility gives our dancers a pleasant place in which to expand their talents and meet with other dancers who have a similar goal. If you have a son or daughter who either is a cheerleader or is hoping to be one, come talk to us about our cheer & tumble classes and tour our facility. Let us show you and your child what we can do to advance their skills.
---
At Carolina Dance Capital, our cheer & tumble classes are available to students from Charlotte, Matthews, Weddington, Waxhaw, Gastonia, and Pineville, North Carolina, as well as Fort Mill and Rock Hill, South Carolina.